For those of you who like this sort of thing...
Thanks to the phantom for the second story and the mini headlines...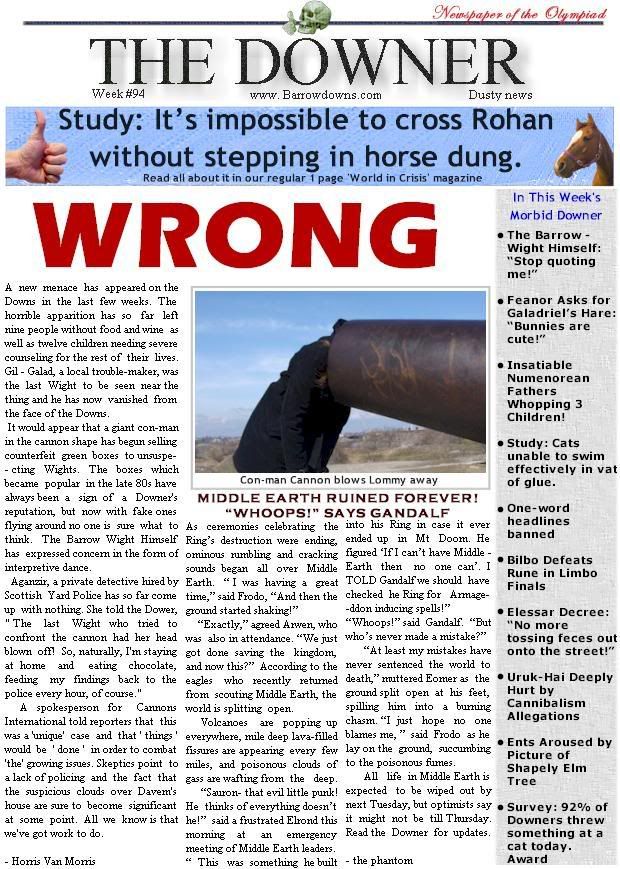 This week, Alien finds some magic!
News on the Barrow Birthday thing...
I've given Matt the story board for another cartoon about the Phantom and Alien and he says it will be relatively easy to put together. I'm going to get the voice of Alien done before I got to hospital and hope that Matt puts it all together while I'm under the knife. Since the Barrow Birthday is on the Thursday when I may be 'recovering' or whatever, the cartoon may not be posted until the Friday, so I hope you peoples are okay with that. I'm hoping they let me 'recover' at home. If that is the case, then posting it won't be a problem. :D
While the Barrow Downs is still having a paddy...